Play Smart- The online website of Ontario that teaches you how to play Lotteries and Slots in Canada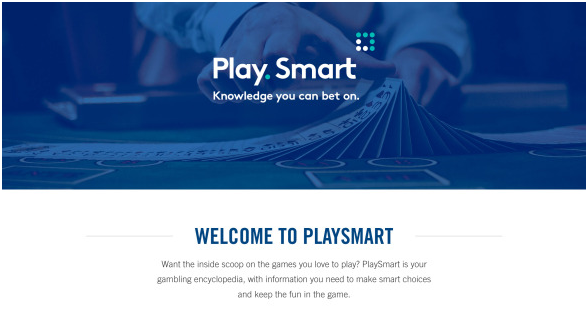 Play Smart is an online site that was created by the Ontario Lottery and Gaming Corporation (OLG), a provincial Crown Corporation that conducts and manages province-wide lotteries, casinos, and slot facilities. This site by OLG's under responsible gambling program, educate you about gambling so you can make informed choices about the games you love to play.
PlaySmart Centres are located onsite at slot, casino and charitable Bingo and Gaming centre sites across Ontario. These full- or self-service areas are the perfect place to take a break and learn more about how the games work.
You can chat with friendly, professionally-trained PlaySmart help Staff. Learn answers to gambling questions, and get connected with counselling and support professionals if you're experiencing problem gambling.
What all games can you learn to play at Play Smart site?
The games that you can learn to play here are table games, slot games, Lottery and Instant play games, Charitable games and more. These games can be played at Canadian Casinos as well as at online casinos. You will come to know the rules of the game, how they are played, what type of bets are involved and the wager you can put in the game as well as the prize you can win.
Table games gives you a choice to understand the game of Roulette, Blackjack, Sic Bo, Craps, Texas Holdem Poker and more.
Click here to learn how to play Table Games
Under slot games you will learn how to play the slot game, types of slot machines and how to win the game.
Click here to learn how to play Slots Games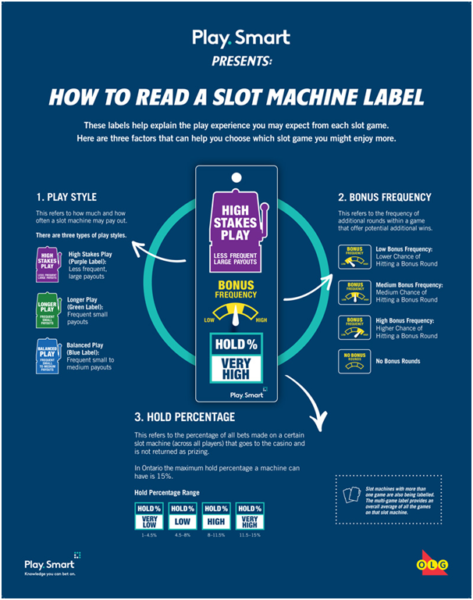 There are Lottery games, Instant win games, Daily Lotto games, Watch n Win and other lottery type games to learn.
Click here to learn how to play Ontario Lotteries
Who's going to win? They've got an equal shot. All lottery balls, like the ones used for LottoMax, are tested to make sure they're the same. pic.twitter.com/NxeZESSUnQ

— PlaySmart OLG (@PlaySmartOLG) September 25, 2017
Click here to take the Play Smart Quiz if you are confused at which game to play and learn first.
Also learn charitable games which include Bingo, Taptix, Break Open Tickets and more.
Click here to learn to play Charitable games
Also you will come to know of all the land casinos offering slots and lotteries in Canada. Click here to know more about real land casinos in Canada.
Slot outcomes are random and unpredictable, so nobody can take 'your' jackpot. The combinations change about 1000x per second! #PlaySmart pic.twitter.com/FPcLz1zpqV

— PlaySmart OLG (@PlaySmartOLG) November 20, 2017
With My PlaySmart which is a play management tool will help you keep track of your play by setting one or both of the following:
•The amount of time you plan to spend playing daily
•The amount of money you plan to spend daily
To help track your play, you'll receive on-screen notifications of the time and money you've spent at different approximate intervals throughout your play session: 50%, 90%, 100%, 150% and 200%. That way, you can control your play with informed decisions, which helps keep your gaming fun at real casinos of Canada.
Also find help if you are addict to gaming and gambling. Click here for problem gambling help and support.
Do proper gambling manners improve your game? Find that out and more at OLG's https://t.co/CVpPPcsMSv #PlaySmart pic.twitter.com/1pSMOfEQuk

— PlaySmart OLG (@PlaySmartOLG) May 4, 2018