How to identify Lottery scams in Canada?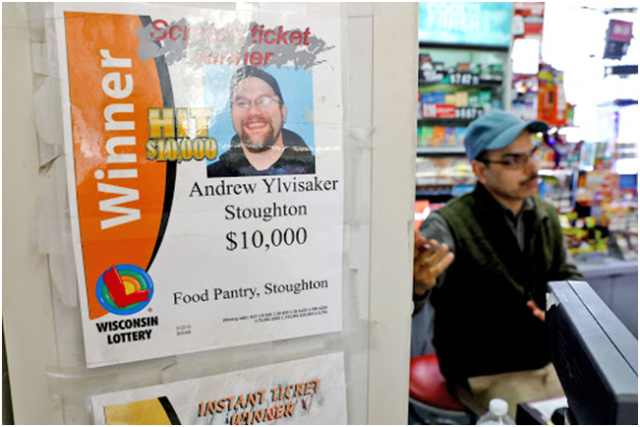 With an increase in online frauds and scams, lotteries in Canada make the players aware of the types of scams. Here are a few of the tips to identify lottery scams in Canada.
If you've received an email, a letter or phone call that claims to be from any lotteries in Canada like the OLG, WCLC or others and it states that your name or email address was selected and you've won a lottery prize and asks you to pay to receive your prize, it is a scam or some fraud.
Such emails, letters or phone calls will often indicate that you can claim a prize if you send money to cover "taxes" or "service charges".
Remember lotteries in Canada sells lottery tickets through authorized lottery retailers and sells subscriptions for extended periods through Play by subscription service.
Also residents of Manitoba can also purchase LOTTO 6/49, LOTTO MAX, WESTERN MAX, WESTERN 649 and EXTRA via PlayNow.com. But you'll never be asked to pay money to claim a legitimate lottery prize.
Subscription and PlayNow.com purchasers may receive notifications of wins (by telephone or mail for large wins on a Subscription, or by email for wins associated with PlayNow.com). You must already be registered with either Subscription or PlayNow to win.
You can log in to your PlayNow account or contact PlayNow Customer Support to verify the win. If you're a Subscriber, you can call lotteries in Canada subscription Services by phone like for WCLC call at 1-800-665-3313.
Note that if you didn't purchase a ticket or enter a contest in the Prairie Provinces and Territories and if you didn't purchase a ticket or enter a contest within your region, you would not be entitled to a prize.
You can only win a prize on the games if you've purchased a ticket at a lottery retailer, by Subscription, or in Manitoba at PlayNow.com. WCLC does not sell our products or solicit sales outside of our jurisdiction of Alberta, Saskatchewan, Manitoba, Northwest Territories, Nunavut and Yukon, nor do they authorize anyone to do so in their behalf.
Don't trust if you are informed that you've won a lottery prize from another country or province, even though you haven't purchased a ticket.
Note that Lotteries in Canada don't award prizes by drawing names or email addresses from a list. No legitimate lottery operates in this way.
Be aware if you are asked to pay taxes or fees to claim a prize.
Do not, under any circumstances, send money or personal or financial information to someone making such a request of you.
Lottery prizes in Canada are not taxable, and no taxes or fees of any kind have to be paid to Canadian authorities on legitimate lottery winnings in Canada.
Also be alert if you are provided with a cheque from a third-party organization to assist with paying taxes or fees.
Remember that no payment or fees are required to claim lottery prizes in Canada.
Do not cash such cheques as they are likely forgeries and will bounce. If you choose to attempt to cash the cheque, exercise extreme caution and confirm with your bank that there will be no financial or legal repercussions or costs if it doesn't clear.
You are instructed to not tell anyone about your "win" or else you will be unable to claim your prize.
If you had won a real lottery prize, sharing the news about your win with family, friends and others would not disqualify you from being entitled to a prize.
Again if you are concerned that you have been the victim of a lottery scam, contact your local police and the Canadian Anti-Fraud Centre (1-888-495-8501), an anti-fraud task force comprising members of several Canadian police organizations, including the RCMP.
If you are contacted by someone who indicates you've won a lottery prize even though you haven't purchased a ticket, then simply disregard the request – throw the letter away, delete the email or hang up the telephone. If you want to check then contact your nearest lottery center that is authorized to sell lotteries. Also to verify a win from PlayNow.com you can phone: 1-877-706-6789
Also you have sent money or would like to speak to someone regarding a solicitation, you contact the Canadian Anti-Fraud Centre. They can be reached at 1-888-495-8501 (within Canada and the United States) or (705) 495-8501 (overseas). Their phone lines can be busy; however, you can leave a message, and they will return your call. You may also wish to contact your local authorities.
Remember you need to keep your eyes and ears open and apply your wisdom to avoid any such lottery fraud or scam. Many online sites claim to be Canadian lottery dealers or retailers. Check with their licenses, read their reviews, get their feedback from many online forums and find out if they are legit or not.