Halloween Extreme – The wonderful game where you can win CA$100,000
As Halloween time is near Atlantic Lottery Canada is offering an awesome Halloween themed game to play. Known as Halloween Extreme this game costs CA$01.10 to CA$20.00 and offers top prize of $500- $100,000. This is instant win game that can be played online.
How to play Halloween Extreme?
To play Halloween Extreme visit ALC Canada with your mobile or PC or tablet.
On the Lottery site homepage go to Instant win games
Find Halloween Extreme game from the given list of games
Make a deposit with real CAD to play for real money wins
If you wish to simply play for fun or practice the game then go to demo version of the game.
When the game loads Press PLAY and the coloured blocks will fall into place on the game board.
Match 5 or more blocks of the same colour connected horizontally and/or vertically to create a Block Cluster
Find Block Clusters to win prizes. The prize won per Block Cluster is shown on the in-game Prize Chart.
Any Block Clusters are destroyed and result in new blocks falling into place from above. The game continues until no Block Clusters are present on the game board.
Features of the game Halloween Extreme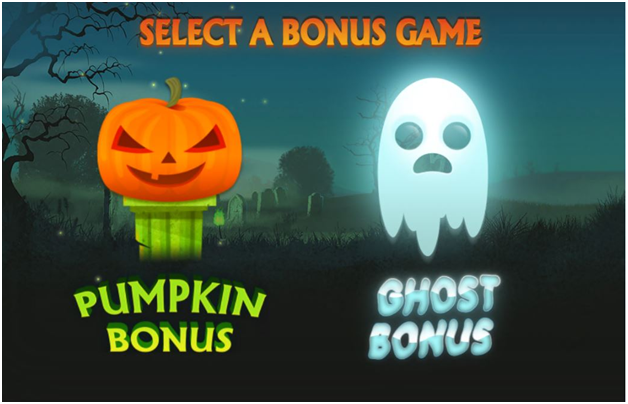 There are many features in the game of Halloween Extreme to explore.
Find 3 or more adjacent FREE GOES symbols to unlock Free Goes. Then pick 1 of the 6 bubbles to reveal the number of free goes awarded. The free goes then play out automatically.
Reveal 6 Clusters in 1 game round to unlock the Bonus Games. Once unlocked there is a choice of 2 games to play.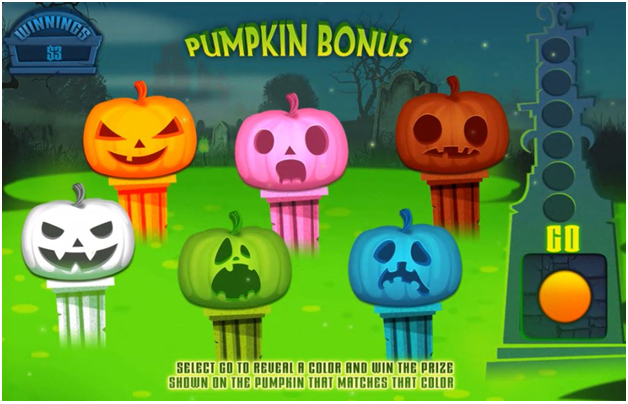 In Pumpkin bonus the player is presented with 6 coloured pumpkins. The player rolls the dice to reveal a colour which destroys the pumpkin of that colour to reveal a prize. The player keeps rolling the dice and winning prizes until the player rolls a colour that they have previously rolled. At this point COLLECT appears and all prizes previously hit are awarded.
In the ghost bonus round the player keeps repeatedly tapping the ghost until it is destroyed and reveals a prize. At this point the revealed prize is awarded.
Note that the theoretical Prize Payout of this game is 85%.
If you win the game the cash prizes of up to $9,999.99 and free plays are deposited into your alc.ca account Over cash prizes of $10,000 or more, contact Atlantic Lottery at 1-800-561-3942 to make arrangements.
Players must provide proof of identification when claiming the wins. Winners are required to provide one (1) piece of valid Primary ID (not expired) or two (2) pieces of Secondary ID. If no primary ID is available, let the Winners Rep know and they will provide you with your alternatives.
Identification provided to ALC must support all the following information pertaining to the Winner:
Legal Name
Photo (not mandatory with two secondary pieced of ID provided)
Date of Birth
Signature
Primary Identification must be valid and issued by a federal, provincial or territorial government body.
The following is a list of accepted Primary IDs:
Driver's License
Passport – Canadian or other Countries
Firearms Possession and Acquisition License
Provincial ID Card
Federal ID Card
Permanent Resident Card
Canadian Citizenship Card (if issued prior to 2012)
Note that the Lottery Canada do not accept credit or debit cards as identification or Record of Photos ID Purchase.