St. Eugene Golf Resort and Casino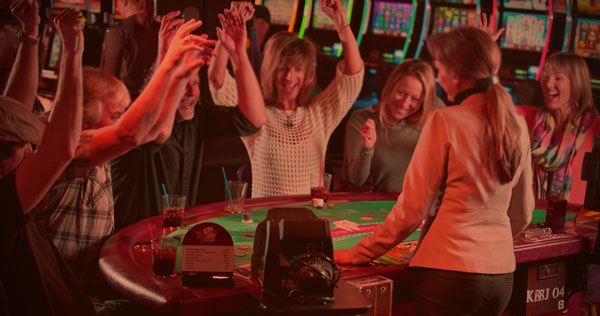 St. Eugene Golf Resort and Casino is a destination casino that is located in Cranbrook, British Columbia, Canada. It offers its guests a wide variety of ways to stay entertained and relaxed. The Casino is a part of the Gateway group that operates 9 casinos.
The Casino
For those interested in a casino to enjoy their time at the resort, the 19,000 square feet of gaming space is available. The casino offers a mixture of table games. Slot machines, and l0ttery games for its visitors. Visitors will find over 230 different slot machines to choose from. They include reels and video machines. There are also E Roulette and E Baccarat machines for people that want to see what they have to offer. Slot tournaments are also held on a regular basis.
6 different table games are available for the guests. Lottery games include favorites such as keno. There is also a poker room that can be enjoyed. People that want to take part in off track betting the parlor is ready for them to use.
Promotions
As a part of the Gateway Group of casinos, visitors to St. Eugene Golf Resort and Casino can join Encore Rewards. This player's club provides it members with the opportunity to earn bonus points based on the level of membership they have. The more they play at the casinos, the higher level they will achieve, and the more bonus points they will earn. The bonus points can be turned into valuable rewards.
The Encore rewards card also give players access to the many different contests and giveaways that take place on a daily, weekly and monthly basis at St. Eugene Golf Resort and Casino. Membership into Encore Rewards is free and it is easy to join when visiting the casino.
Amenities
What sets the St. Eugene Golf Resort and Casino apart from other casinos is the amenities that are offered. The golf course is world class. It spans over 7,000 yards and with the beautiful scenery provided by the nearby Canadian Rockies, it is a great way to spend a day.
For those that do not enjoy golfing or want to know what else the casino and resort has to offer, it is too hard to find. Four different restaurants can be found at St. Eugene Golf Resort and Casino. They offer a wide variety of food and service that will fit anyone.
There is a 125 room hotel on the premises. Visitors to the St. Eugene Golf Resort and Casino can take advantage of the heated pool, the spa facilities and the health club when they are there. All of these amenities add to the excitement that can be found at the casino.
It is the combination of the surrounding scenery, the great amenities of the hotel, golf course and restaurants that add to this destination casino. All of the visitors to this resort are treated as if they are VIPs. It all adds up to a wonderful experience that can be enjoyed by all.
St. Eugene Golf Resort and Casino

,