What Are The Mini Games And Where To Play In Canada?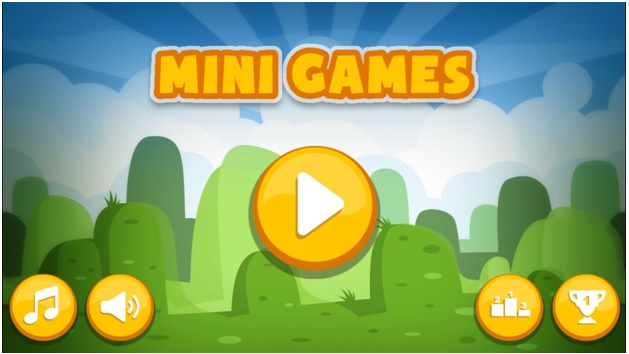 Mini games are small games played as side games at online casinos in Canada. These games are of shorter duration and can be played easily with few cents or dollar. Many online casinos offer mini games in between bingo games or slot tournaments but note that  they have nothing to do with bingo, even though they may be found in the bingo suite. They are effectively scaled-down versions of the slot machines you can find at online casinos. What's great about mini games is that they are simple to understand and easy to play, so you can enjoy them alongside bingo.
Generally at online casinos Mini games are found within the bingo gameplay. The online casinos like Unibet have embedded such in the gameplay, so both bingo and the minis can run alongside each other. It means you can play mini games while the bingo is going on. This is something many gamers have enjoyed, as bingo is effectively a hands-off game!
Once you've bought your bingo cards, all you can do is sit back, cross your fingers and watch the numbers appear. But some players enjoy taking a punt at mini games while it's all going on.
Mini games are slots. They work exactly the same as slots, although some features may be different. They work best on desktop but you can also play mini games on smartphone and tablet.
Where to play Mini Games in Canada?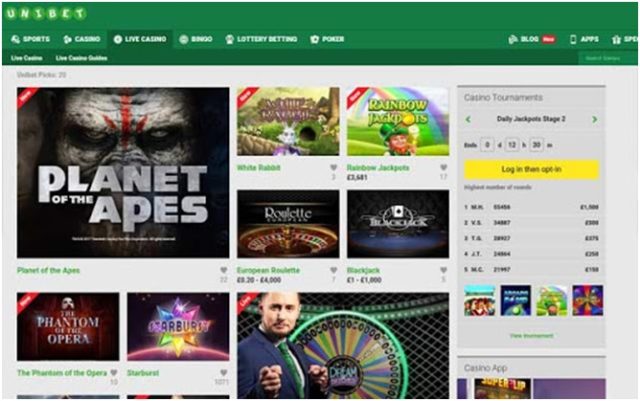 In Canada you can play mini games at online casinos and online sites that offer mini games. Unibet casino is one of the popular online casino that offers mini games.
Unibet Bingo also offers various fantastic mini games in between the Bingo game play which are simple wonderful to enjoy. Mini Games are a new concept in online bingo that combine bingo playing with online Bingo or slot games. Mini games offer the same thrill and excitement normal Unibet slot machines provide — but they come embedded in the bingo games.
All mini games in the Unibet bingo suite will sit to the right of the bingo game. When you enter a bingo hall, you will see a scroll list of mini games available, to the right of the screen and underneath your balance, the live chat option and information button.
Simply scroll across the mini game options until you find one that suits you. For example, you decide to play bingo on the Pitch in the Unibet suite. There is a six-minute wait between rounds and it's a slow draw anyway, so you have plenty of time on your hands. So, you scroll across and find Road Toad in the mini games. The game will load quickly and you can set a minimum bet, so you stay in control of how much you stake! Click here to play now.
What are the popular Mini Games at online casinos in Canada?
Here are few of the best Mini Games to play at online casinos in Canada
1. Road Toad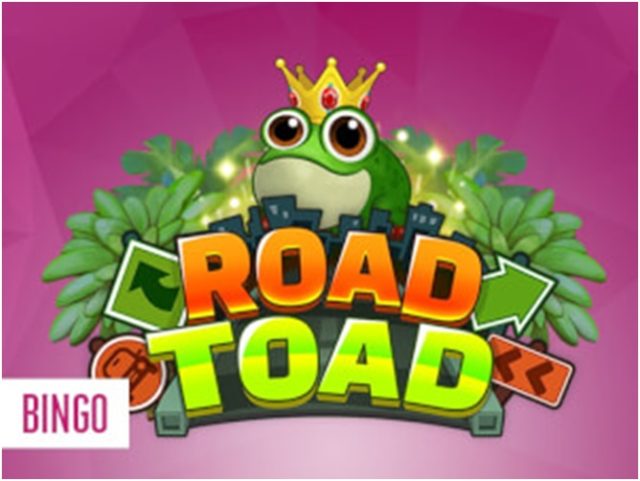 A simple slots game of five reels and four rows. There are 40 pauline's here, with high-paying symbols, a random Resin feature and Free Spins available. Road Toad offers two types of Wild, so make sure you keep your eyes peeled for those! The Wild Toad will randomly jump in on the rightmost reel and trigger a series of respins. After each respin the toad will jump left to the next reel, on the same row. The Wild Toad can also be hit by a truck, at which point it expends to cover the entire reel! You can land eight free spins at any one time.
2. Plot Slot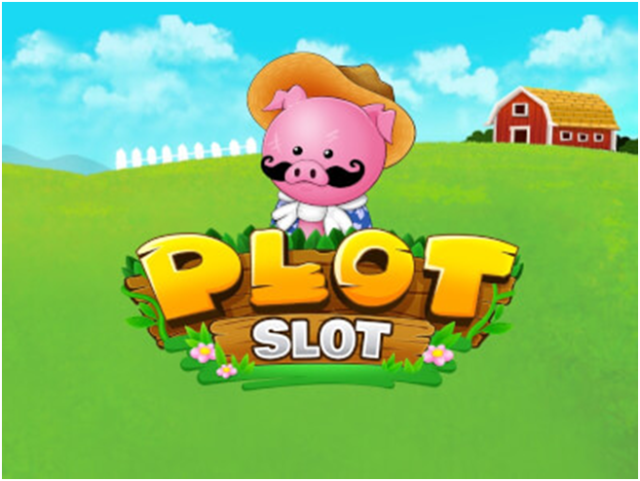 This farmyard-themed game offers mystery spins on top of its normal gameplay, so you never know when a spin will be awarded! Plot Slot offers just three reels, with three rows on each. That is nine symbols overall, making this a very straight-forward slots game. It is this simplicity that is what's so beautiful about mini games — they are meant to be quick and easy to understand, so you can then go back to focusing on the bingo!
In Plot Slot, get three identical symbols on a pauline to win. Because there are only nine symbols, there are just five paylines to worry about. There is also a 'Second Chance' feature here, where you get two of the same symbol on one reel, but not the third! In this instance, you get a second chance to spin that last reel, with the other two locked.
3. Poe's Treasure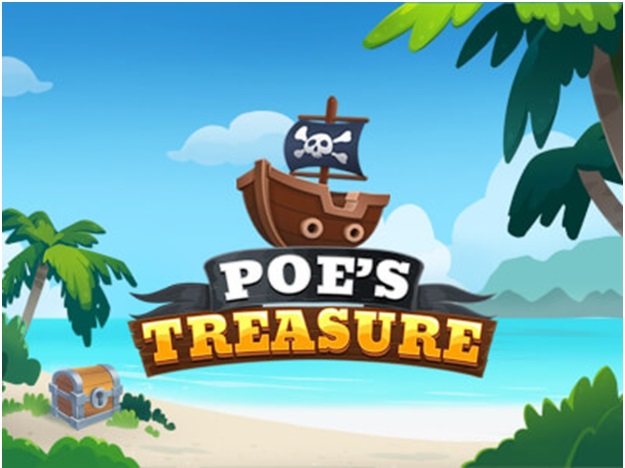 Are you ready to sail the high seas in search of treasure? Well, Poe's Treasure will definitely the mini game for you. There are three bonus symbols you can collect while playing this slots game alongside bingo — and if you find them you can explore the treasure island. Poe's Treasure is a five-reel game with just three paylines. That gives you 20 paylines!
When you collect three bonuses the bonus game will be triggered. Here, you will have to decide where you enter the treasure island, with three shovels at your disposal. There is treasure to be found, with gems equating to money. But be careful, if you hit a rock you lose a shovel… and losing three shovels ends the bonus round!
4. Wild One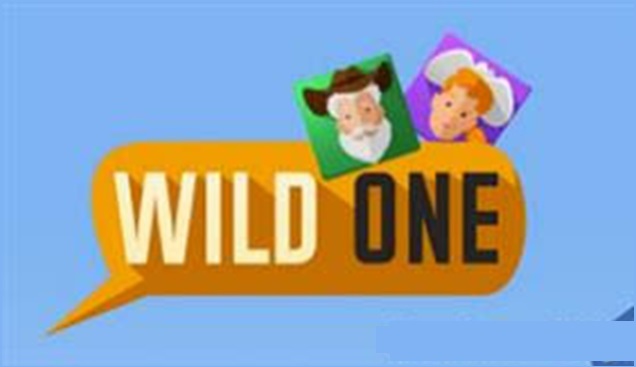 This Wild West-themed mini game is perfect for fans who love respins. There are a number of different Wilds that can activate respins here. There's the buffalo skull stick respin, in which the Wild will stick to the reel while the respins are taking place. You can also land Star Scatters, which give a money payout if you land two or more symbols anywhere on the reels.
And the big payout players are looking for on Wild One comes from the 'wanted' symbol. Nail three 'wanted' symbols and you will receive a triple payout. These 'wanted' symbols appear at random, even during free spins!
5. Money Mansion
This game is another 3×3 game, just like Plot Slot. However, the big difference here is not just the visuals. In Money Mansion there is a multiplier wheel that will spin before the start of each game. This multiplier wheel can increase the wins of a current spin depending on what the multiplier lands on. These are:1x 2x 3x 5x 10x and 20x.
6. King Stones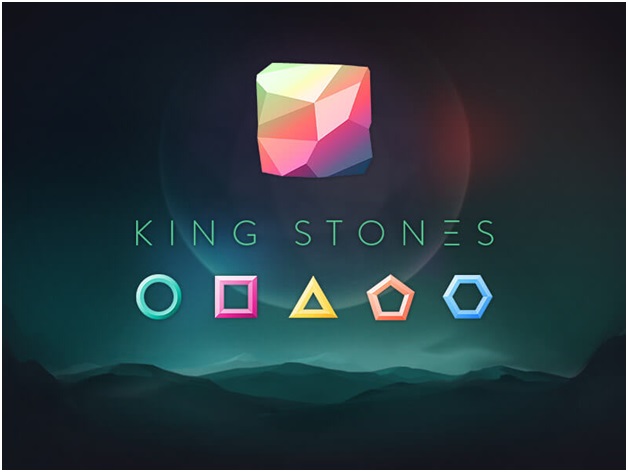 There are 25 paylines on this game, running across five reels. It's all about chasing gems in this game and players will be hoping to land the multi-coloured Wild! King Stones has a higher minimum bet than many other mini games, so is the perfect game for a more experienced slots player.
At all the games you can bet on high stakes, enter tournaments and complete challenges in the Bingo suite. But you can also keep a steady profile if you're new to bingo and bet on very low stakes.
Just like on all slot machines in the Unibet suite, you can set betting limits on the mini games. To do this, simply click on the side of each game where there will be a bet limit option. This might be $10 a day, more or less, depending on what limit you want to set yourself.
This section is also where you can find information on the mini game you're about to play. It is always advised to read through the information of the game before you start. This way you can understand more clearly what the winning combinations are, recordings the Wilds and Scatters, as well as work out what to do when a bonus round is triggered!
Click here to sign up at online casinos to play mini games in Canada now.